So my wife was thinking of getting a pet rat. Of course she did not want a normal cage you can get at the pet store, she wanted something bigger and different. So she searched to the ends of the internet looking at all the rat houses. Final she decided what she wanted. She started to look for an entertainment center on craigslist. Low and behold she found one big enough and not very expensive :). As it turns out the entertainment centers designed to hold a square TV are all over craigslist, who has a square tv any more. She found a nice oak entertainment center just the right size for the space we had and a fine piece of furniture. The previous owner was very proud of it and hated to see it go. I did not have the heart to tell her what we had planned for it….. 😉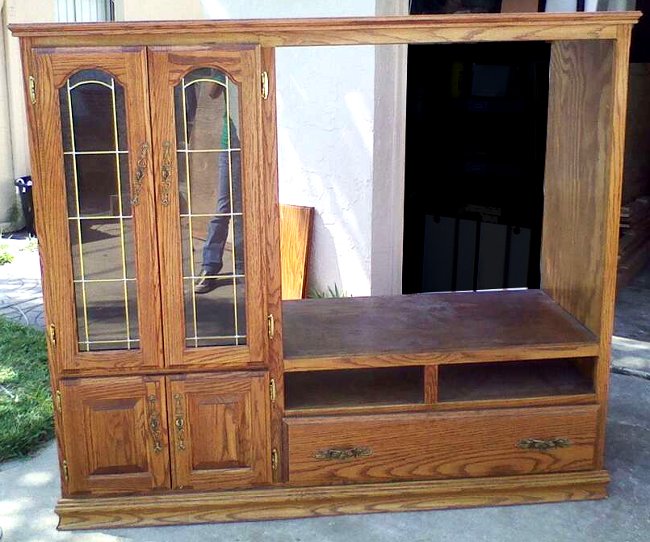 So the plan was to cut off the left side with the doors and use the wood from that side for the shelving. We thought about the shelving for a long time. What we came up with was to make two shelves U shaped and two floating shelves, one between each of the U shaped shelves. This design was to have one large shelving unit that can be pulled out and cleaned.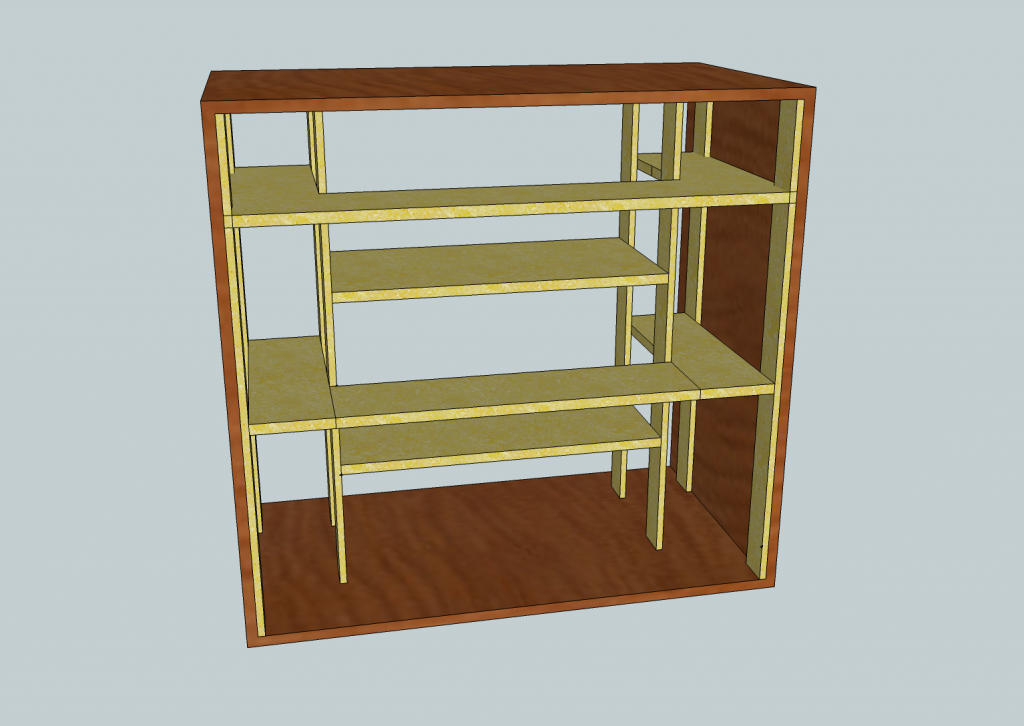 Once we started, we found that it would be too heavy to easily pull out. I made some changes to make the U shaped shelves free standing and add supports to hold the center shelves. And add a couple of support nailed into the inside of the box for the outside edges of the U shape shelves.